We were asked by Chinook Book to help them create a highlight video of their 2018 Heart of Seattle Awards.
We recorded, streamed, and live edited the GeekWire Awards 2018, and had the videos editing just a few hours after the show ended.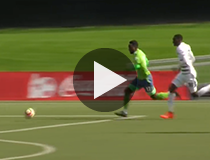 We've partnered with Sounders FC 2 to record and broadcast their 2015-2017 seasons.
We recorded and broadcast the U.S. Open Cup: Seattle Sounders FC vs Portland Timbers match.
Our Shadowrun Returns Kickstarter video helped it become the 3rd highest grossing Kickstarter campaign at its $1.9 million closing.